Because it's not always easy to know where to start, here are some examples of eco-gestures to put in place even on vacation!
in summary
to the beach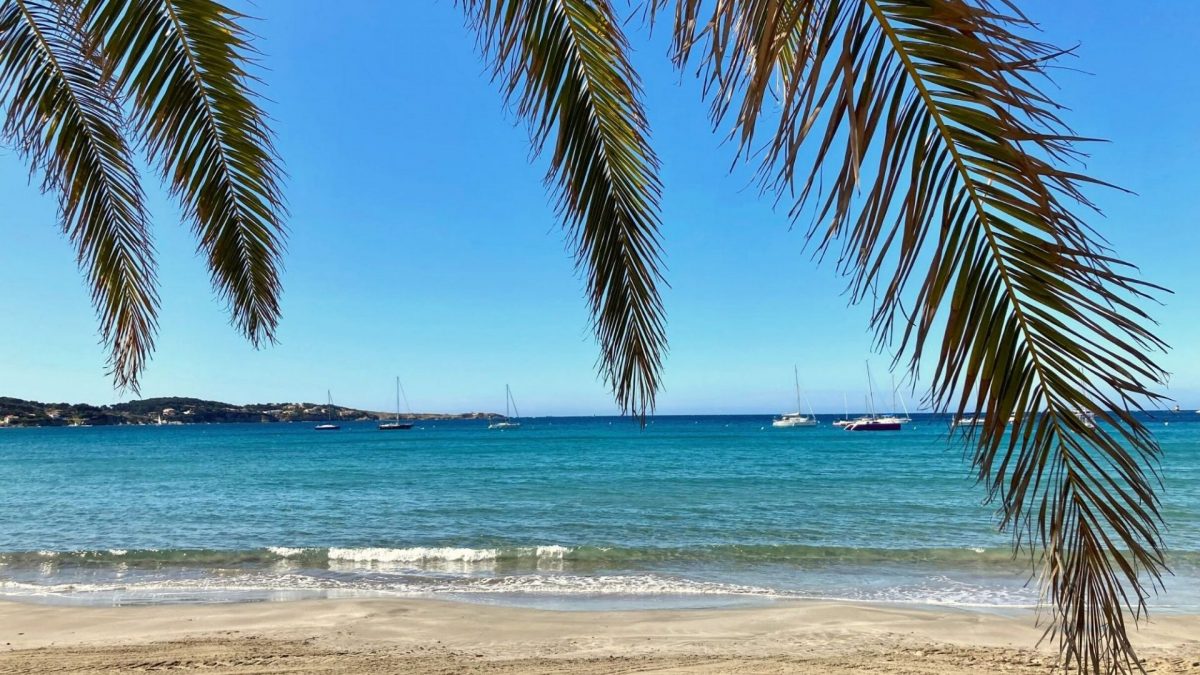 So that the tan on our beautiful beaches may be pleasant for a long time, here are 4 gestures to protect our environment.
1. Protect yourself yes, but fish too
Sunscreen is a must de summer in Bandol. The sun is strong in our region and our skin is sensitive to it. It is therefore important to protect it from UV rays which accelerate skin aging and promote skin cancer. So let's protect ourselves, but let's protect ourselves well.
Each year, 25 tonnes of sunscreen are dumped into the oceans. However, these can be dangerous for marine biodiversity. For what ? Because they are full of microplastics. The latter look like food for the plankton which does not hesitate to eat it. Thus, they accumulate in their body and go up the food chain to our plate. Yum !
🌞 The green gesture: choice, patience and protection! We choose an organic sunscreen if possible, with a label guaranteeing respect for the ocean. Then, we wait 30 minutes before going to bathe so that our skin absorbs the cream. Finally, we think of all the other protections: hat, glasses, UV clothing. And we don't forget: for our health, we avoid exposure to the hottest hours, between 12 p.m. and 16 p.m.!
2. Everything that is thrown on land ends up at sea
Did you know : nearly 80% of marine pollution comes from land. Between the papers, the plastic bottles, the metal cans… we are, each year, spectators of a sad picture that invades our city. The risks: pollution of the sea and land and a vital threat to marine fauna. What if we become actors?
🌞 The green gesture : take your waste with you, use the bins provided by the city and replace plastic bottles with reusable water bottles. To go further, we can even take part on a voluntary basis in collection actions organized by Project Rescue Ocean !
3. On the peaceful beach: sand, shells and crustaceans
We have all brought home, at least once, the white sand from our holidays, the pebbles from our ricochets or even the strange shells observed when we tanned. But imagine that they are sorely lacking in their original beach! And yes because they are guardians of our coastline. They protect our coasts from swell and erosion and all play a role in our ecosystem.
🌞 The green gesture : let's leave the elements of nature where they are. And if we need shells or driftwood to decorate our homes, direction shops from the city !
4. Watch where we step!
When we go swimming or exploring the rocks, we don't necessarily pay attention to where we are walking. And yet, our town is home to many ecosystems that deserve to be protected, such as Posidonia meadows or rocky areas with marine species. Some can even defend themselves! Thus, if you walk barefoot in the rocks, it is important to watch out for sea urchins. Otherwise, we will bring back with us some thorns which may be painful.
🌞 The green gesture : I prefer sandy areas to enter the water and I wear water shoes to explore the rocks.
at sea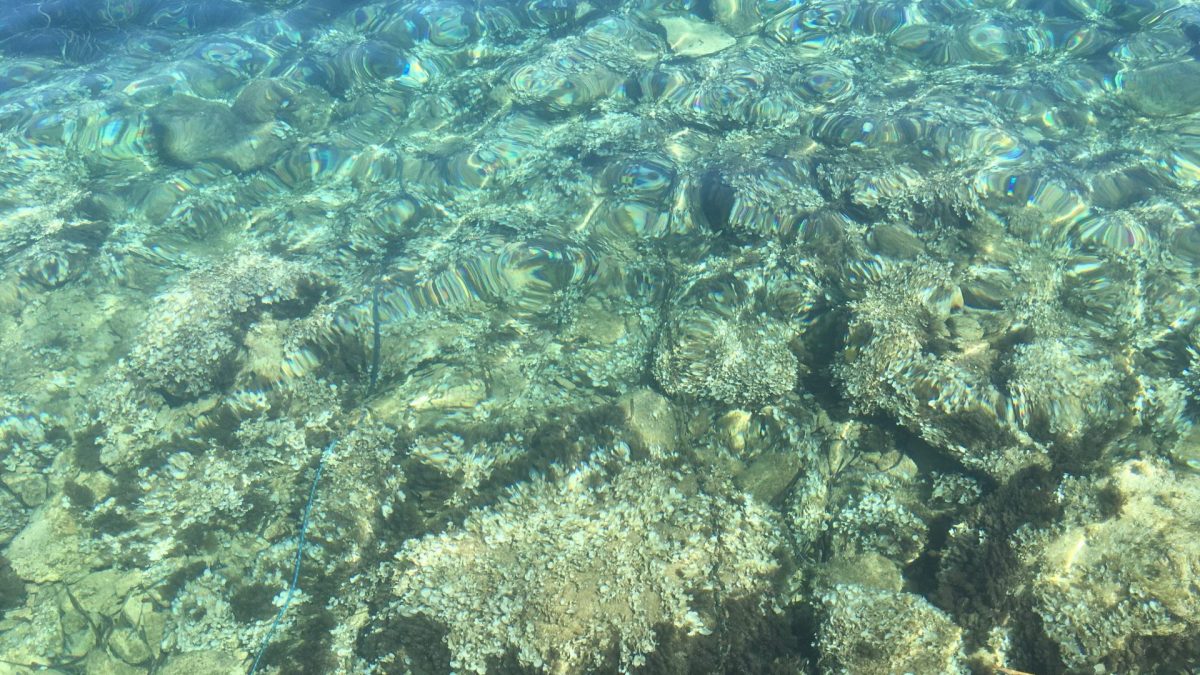 It is true that on a boat, you sometimes have the impression of being alone on earth, of being far from everything. And even if it is very pleasant, we must not let ourselves go. Here are 3 easy gestures to be put in place to respect the sea and its ecosystem.
5. Let's anchor, not Posidonia
Every year, thousands of boaters navigate our beautiful Mediterranean. And even more visitors come to observe its seabed. Their common point: posidonia. One must avoid anchoring on these sea grass beds, so that the other can continue to come and observe the fauna that shelters there. let's remember that posidonia is essential as well to the marine life to which it provides lodging and cover; than to human life by protecting our coasts from erosion.
🌊 The green gesture : respect the mooring zones. How ? Using ecological anchors set up by the municipality, or by downloading applications such as Donia, which lists the seabed and the places provided with Posidonia seagrass beds… Which we will go and observe with a mask and snorkel just after!
6. Fish for the long term
In order to let nature reproduce itself, fishing periods have been set up for different species. There is in particular the sea urchin, which can be fished from November 1 to April 15. Or octopus which, depending on the location, can be caught from October to May. And there are species like the Grouper, which are protected all year round! The same is true for the fish and shellfish found in national parks such as Port-Cros or even the Calanques of Cassis and Marseille.
🌊 The green gesture : outside of these periods, let nature rest and renew itself. So we can still enjoy it in the years to come.
7. Too small to eat!
One of the pleasures of coastal towns like ours is landing on a rock and casting a line. To be there, with the sound of the sea, and to enjoy a moment of serenity. But behind this moment, we all have a responsibility. That of not catching too small fish. For what ? In order to allow time for the species to reproduce. Because more babies = more adults = more fish!
🌊 The green gesture : if you catch small fish (less than about 20 cm), release them to give them time to grow, live and reproduce. This will ensure that we still have great planchas in the years to come!
on the trails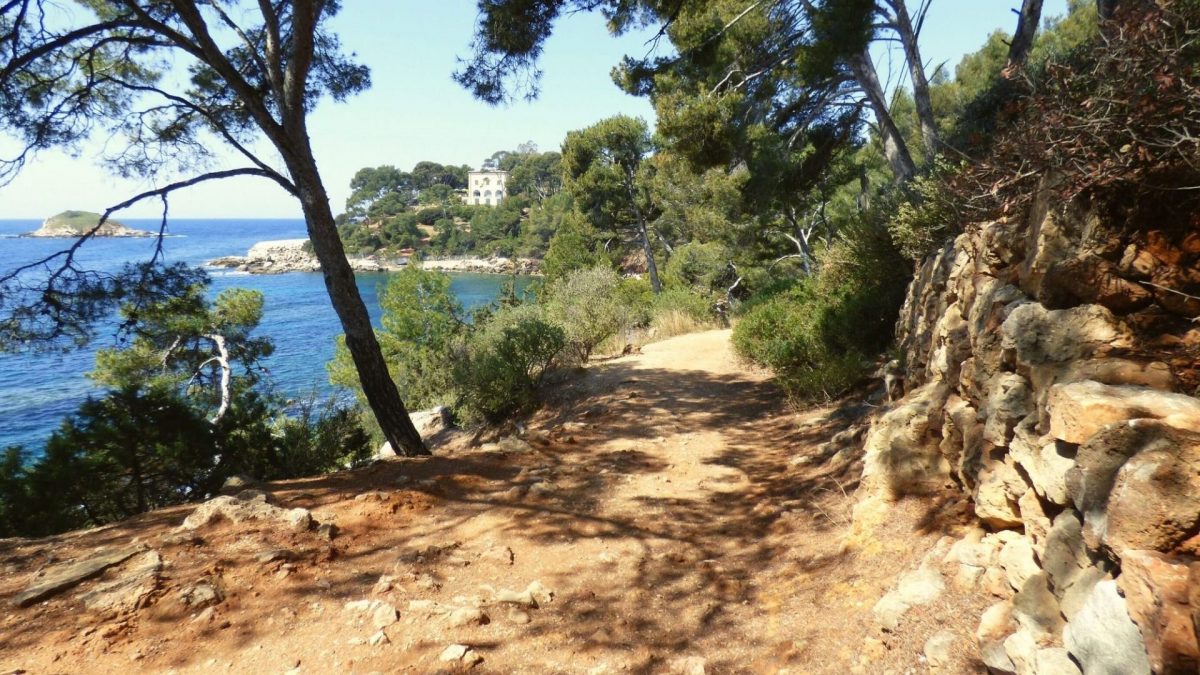 Walks on our trails are a real breath of fresh air! Let it be on the coastal path or else the Bandol Classic, we love to leave with a picnic in the backpack in search of a place lost in the middle of nature. For this nature to live for a long time, vHere are some essential gestures to respect during our hikes… and not only!
8. A cigarette butt, and everything goes up in smoke
Here's one that's got it all wrong. Already its initial state (the cigarette) is catastrophic for our health, its end of life is just as terrible for nature. And yet, every year in France, between 20 and 000 tonnes of cigarette butts are thrown into the environment. In addition to being ugly, they contain several thousand chemical substances, some of which are harmful to ecosystems.
At best, a cigarette butt will take 10 years to degrade with all its not very appetizing ingredients. At worst, it will cause a fire that could ravage all terrestrial nature or it will end up at sea to poison marine life. Nice !
???? The green gesture : throw your cigarette butt in a pocket ashtray or in those made available by the municipality throughout Bandol.
9. The massifs: avoid blowing on the embers!
Each year, we are subject to the vagaries of the weather and in particular those of the mistral. This strong wind typical of our country is sometimes worse than the rain! Indeed, it can be very dangerous for our beautiful nature, especially if it is associated with episodes of high heat. Thus, during violent gusts or heat waves, the fire risk is at its maximum and the beds can be closed. It is then our responsibility to respect the directives to protect the local fauna and flora.
???? The green gesture: before embarking on a hike, I find out about the opening of the massifs on the site www.risque-prévention-feu.fr/var/. If it's green, I go for a walk without lighting a fire or a cigarette. If it's red, I'm going to enjoy the beach instead!
10. Responsible picking
We are lucky to enjoy a region rich in vegetation. The nature of our coasts is magnificent and is a precious breath of fresh air. But did you know that these plants that adorn our trails and our forests are part of a complex and important ecosystem. We must therefore do take care to preserve our local flora and allow it to regenerate.
???? The green gesture : I limit my bouquets to reasonable thresholds by trying not to harvest more than one plant out of three.
sources: WWF, Project Rescue Ocean, planet sea, Fishipedia, Geo, Visit Var, My South Region, ecology.gov, health.gov, Public service.