Even if in Bandol everything can be done on foot, you may sometimes need a car. Here are the city's car parks so that you can anticipate your next trips.
where to park in Bandol?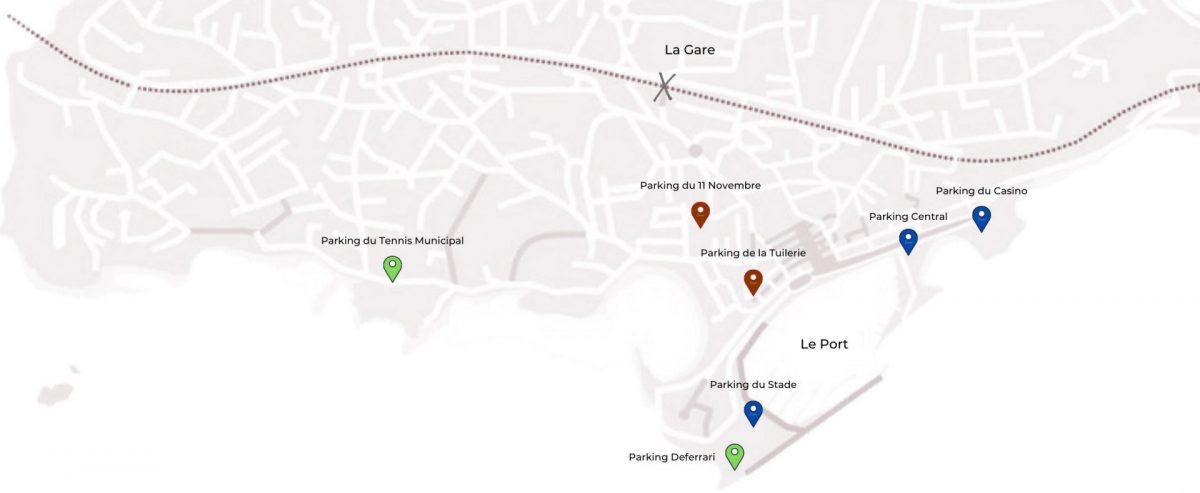 Blue dots: paid car parks
Green points: free car parks
Brown dots: underground car parks
City center car parks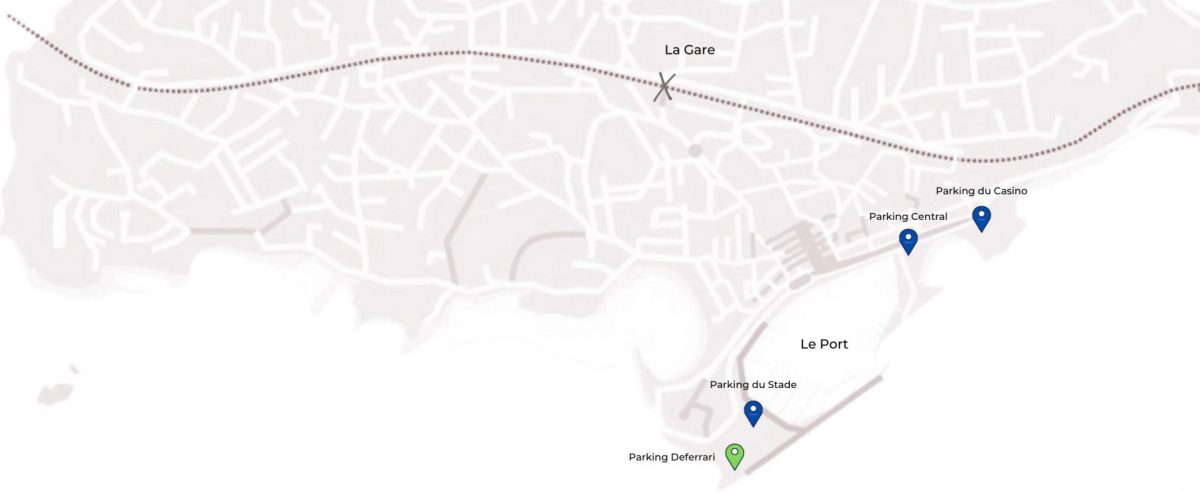 The port of Bandol is surrounded by parking lots. This allows you to park as close as possible to all amenities. In downtown, you will find the car parks of the Casino, Central, the Stadium and the Deferrari car park. The first 3 are chargeable with the following features:
Du April 1 to October 31 : the 1st hour is free;
Du November 1 to March 30 : the first 3 hours are free.
As for the last one, the Deferrari car park, the latter is free all year round.
The capacities are as follows:
Casino car park: 336 spaces;
Central car park: 376 spaces;
Stadium car park: 135 spaces;
Deferrari car park: 225 spaces.
underground car parks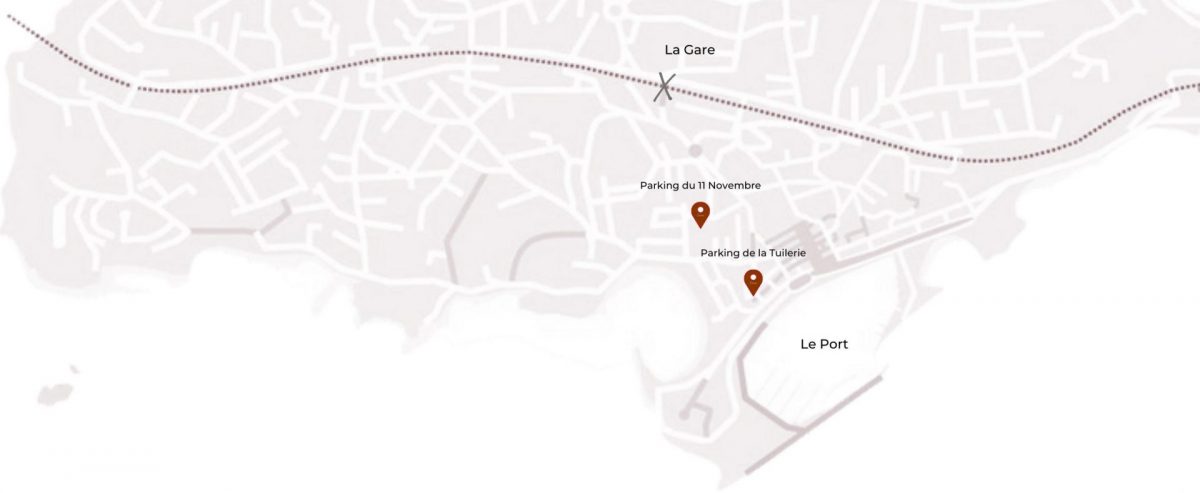 Bandol has 2 underground car parks located a little behind the downtown.
The first is that of the Tuilerie, located under the Mediatheque. This car park is reserved for subscribers. Incumbent users benefit from a reserved numbered space accompanied by a security service. For more information, contact the Régie des parkings by email at regiepark@bandol.fr.
The second is the Parking du 11 Novembre which has 200 places (20 places for motorcycles and 180 for cars). Of these spaces, 38 are reserved for tenants of the building housing the car park; and 142 are dedicated to visitors and subscribers. As for prices: the 1ʳᵉ hour is free provided you park for more than 30 minutes. The car park is therefore payable from the first quarter of an hour in 15-minute increments (every quarter of an hour started is due).
park in bandol, close to the coastal path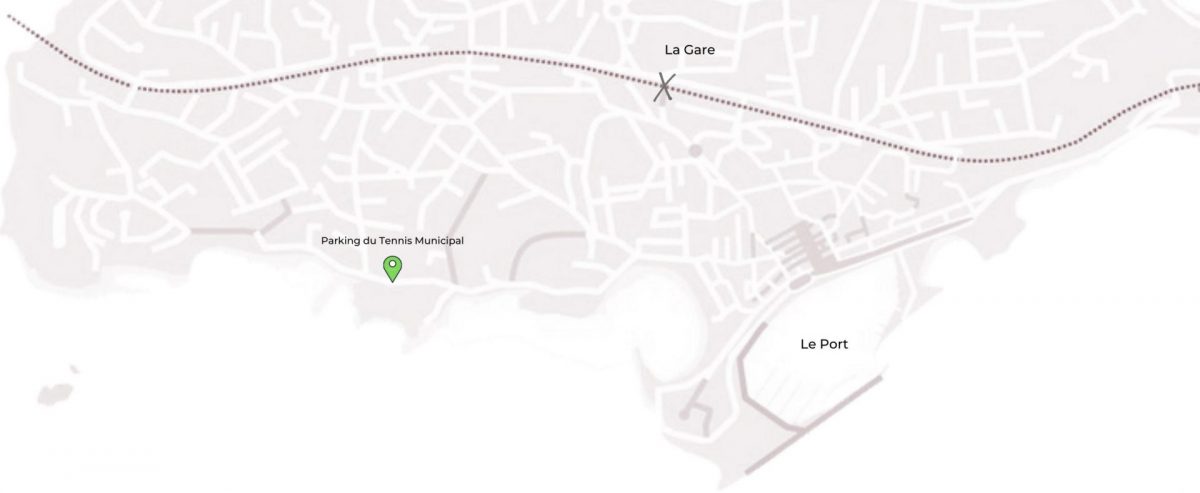 A smaller car park is also available near the Municipal Tennis, next to the beach of Capelin. The advantage of the latter: it is the ideal starting point to take the coastal path to Saint-Cyr. On the other hand, be careful, its small size means that it fills up very early in the summer period. As for the rest of the year, you will almost always find a place there.
Need a subscription?
If you are staying a few days in Bandol and you do not have a private parking space, it may be worthwhile for you to take a subscription in one of our car parks. To do this, we invite you to contact the Parking Authority.
Parking lot management
53 Avenue du 11 Novembre (opposite Crédit Agricole)
regiepark@bandol.fr
Places with parking meters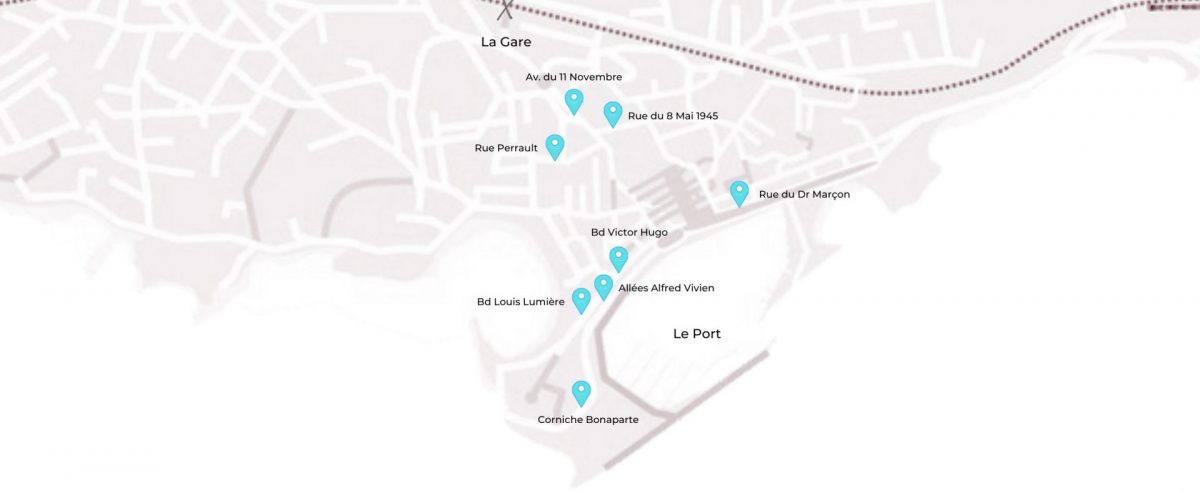 The streets and boulevards marked with a blue pictogram on the map above are subject to parking meters. These last are chargeable all year round, with the exception of Sundays and public holidays.
Here is the number of places allocated to each street:
Alleys Alfred Vivien: 40 places
Avenue of November 11, 1918: 20 places
Boulevard Victor Hugo: 13 spaces
Boulevard Louis Lumière: 20 places
Corniche Bonaparte: 7 seats
May 8, 1945 street: 13 places
Rue du Dr Louis Marçon: 12 places
Rue Perrault: 15 places
To find out more about parking in Bandol, you can consult the city's website, by clicking here: