The Bandol checkbook is a somewhat special pass, containing more than €200 to spend in the shops of Bandol. The best thing about all this is that it only costs 10 €! Follow us, we tell you everything!
10 € spent = more than 200 € to be worth in the Bandola shops!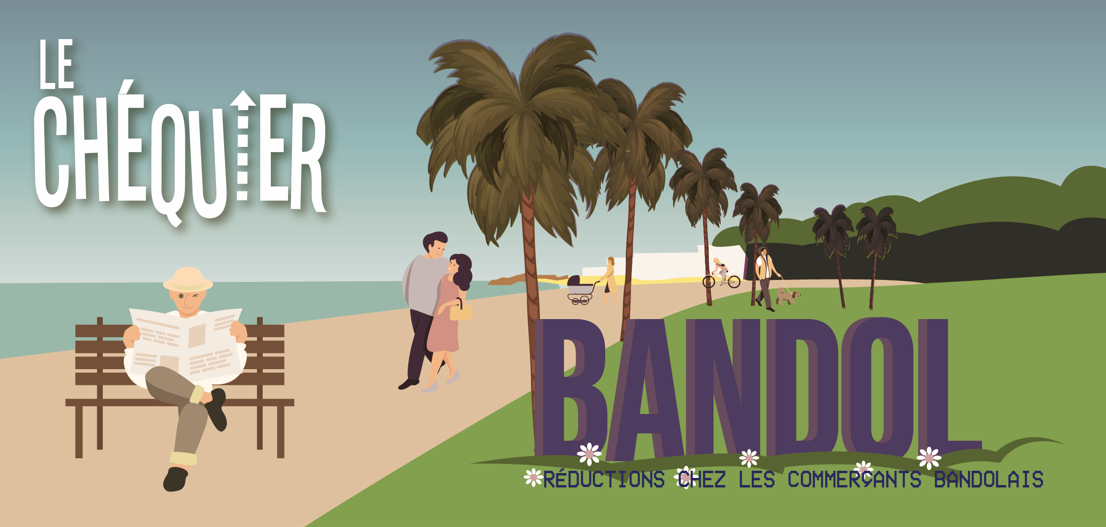 Attention all vacationers, locals, newcomers, long-time residents and lovers of Bandol, we have something for you! Discover the Bandolais checkbook, a summary of know-how and above all, vouchers of €5 each. Although it costs only €10, it offers you more than €200 to be worth at the professionals of the city. Because consuming local is vital, but it's also and above all more fun!
So, come and pick up your checkbook at the tourist office from September 15, and go and push the doors of the Bandol merchants. Kindness, smile and good plans are there!
How does it work?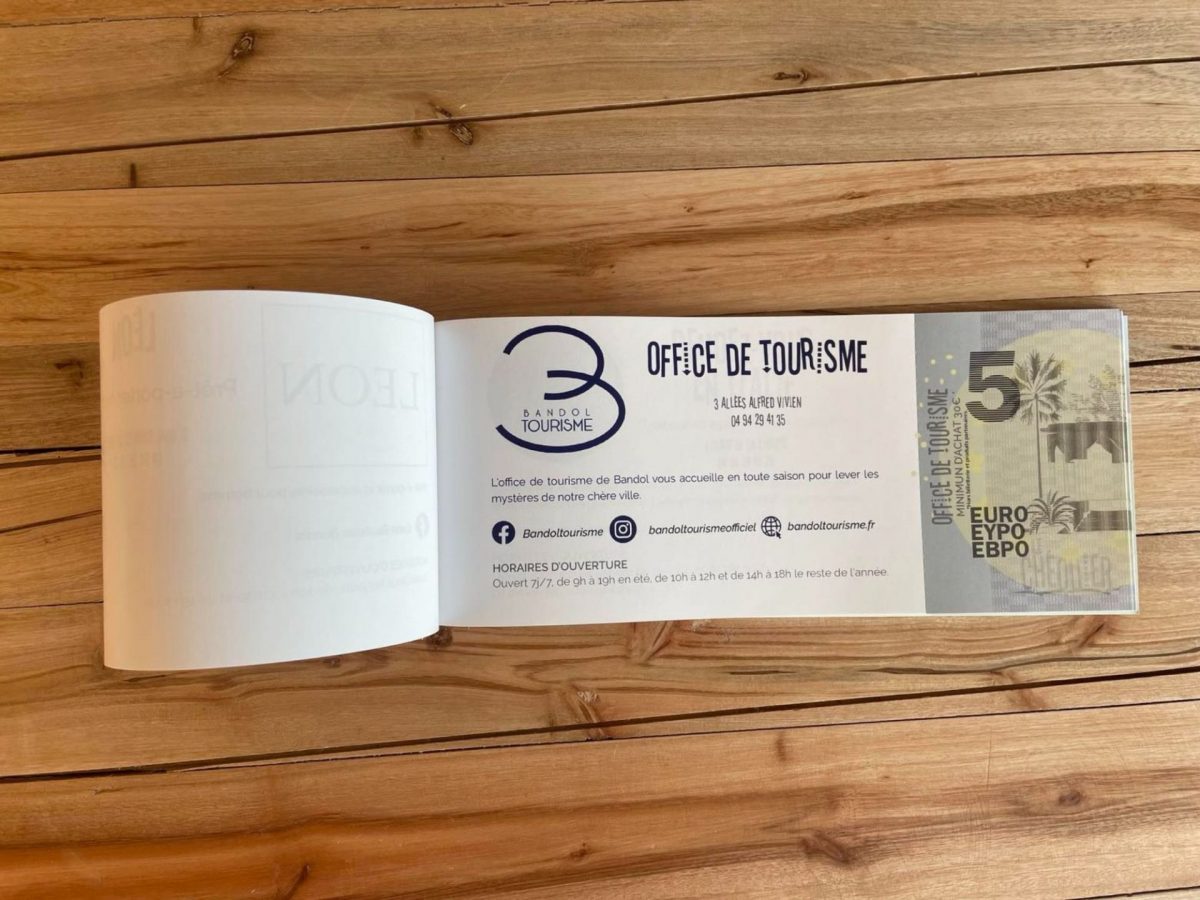 I buy my checkbook at the tourist office.
I leaf through it to discover all the offers.
I choose the participating store in which I wish to make a purchase.
I present my voucher when I arrive in store / when making my reservation and I have fun!
I renew the experience until my checkbook is empty.
I want to buy my Bandolais checkbook!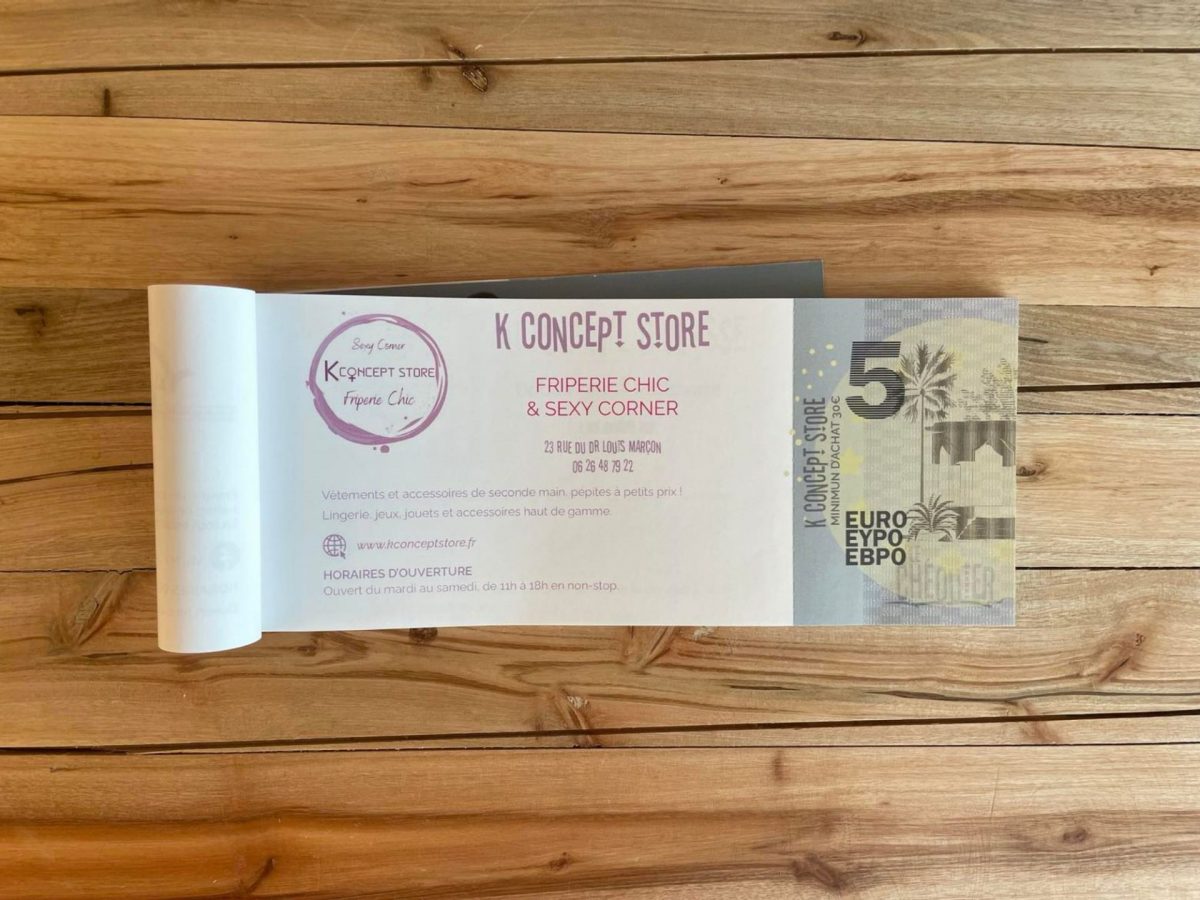 Point of sale: at the Bandol tourist office ou on our online store (from September 18).
Opening hours: 7 days a week, from 7 a.m. to 10 p.m. and from 12 p.m. to 14 p.m.
Price of the checkbook: 10 €.
Value of checkbook: €235 (47 €5 vouchers).
Validity: from September 15, 2023 to September 15, 2024, in participating stores.
Conditions of use: each voucher is only valid once. Cannot be combined with other offers already in progress. Minimum purchase varies depending on the store, indicated on each voucher.
Participating businesses
Fashion and accessories: K-Concept Store, Cala Moda, Val N'J Creations, Lady M, Influence, Eyewear, Mary Victoria, Optical 2000, Icon, By Esprit, Cottons, Chattawak, The Brazen, Leon.
Hobbies: Le Partouche Casino of Bandol, Atlantis, OenoTour Bandol, Freewheel, Bandol boat license, Bandol Water Sports, Bandol Bowling, Kayak Bandol, Locasail, Bandol tourist office.
Home The Workshop of the Multiple, Home Harmony, Drugstore Maron, Balto, Welkeys, Bandol Electronic (Cotti).
Treats and diet: Gelato House, At Ulysses' bakery, Casale's story, Meet in Italy, Meeting in Provence, Spar, Jade sushi, The appointment, Creacao.
Beauty and wellness : Linda & Yvan Hairdressers and Barbers, ChronoCBD, Kty MBE Makeup Artist, The Powder Box, Savonneries du Soleil, White Chapel Tattoo, The Scented Counter.
You have been warned! : a Gepeto voucher is available in this checkbook. Unfortunately, the store has closed. In order to always give you the benefit of 47 €5 vouchers, the one allocated to this store can be used at the Bandol tourist office. And this, in addition of course to the already existing voucher for the office.