The quality and richness of the know-how of Grasse perfumers in the service of perfumes specially developed for our beautiful city of Bandol.
Couleur Safran, creator of perfumes
Color Saffron it's the respect for raw materials with the selection of the finest materials, especially those from the Grasse region. A origin guaranteeing quality and which contributes to the development of the activity of our region. Saffron color, which retained the requirement of a craftsmanship, continues to explore the different scents and fragrances to arrive at perfumes with the perfect balance.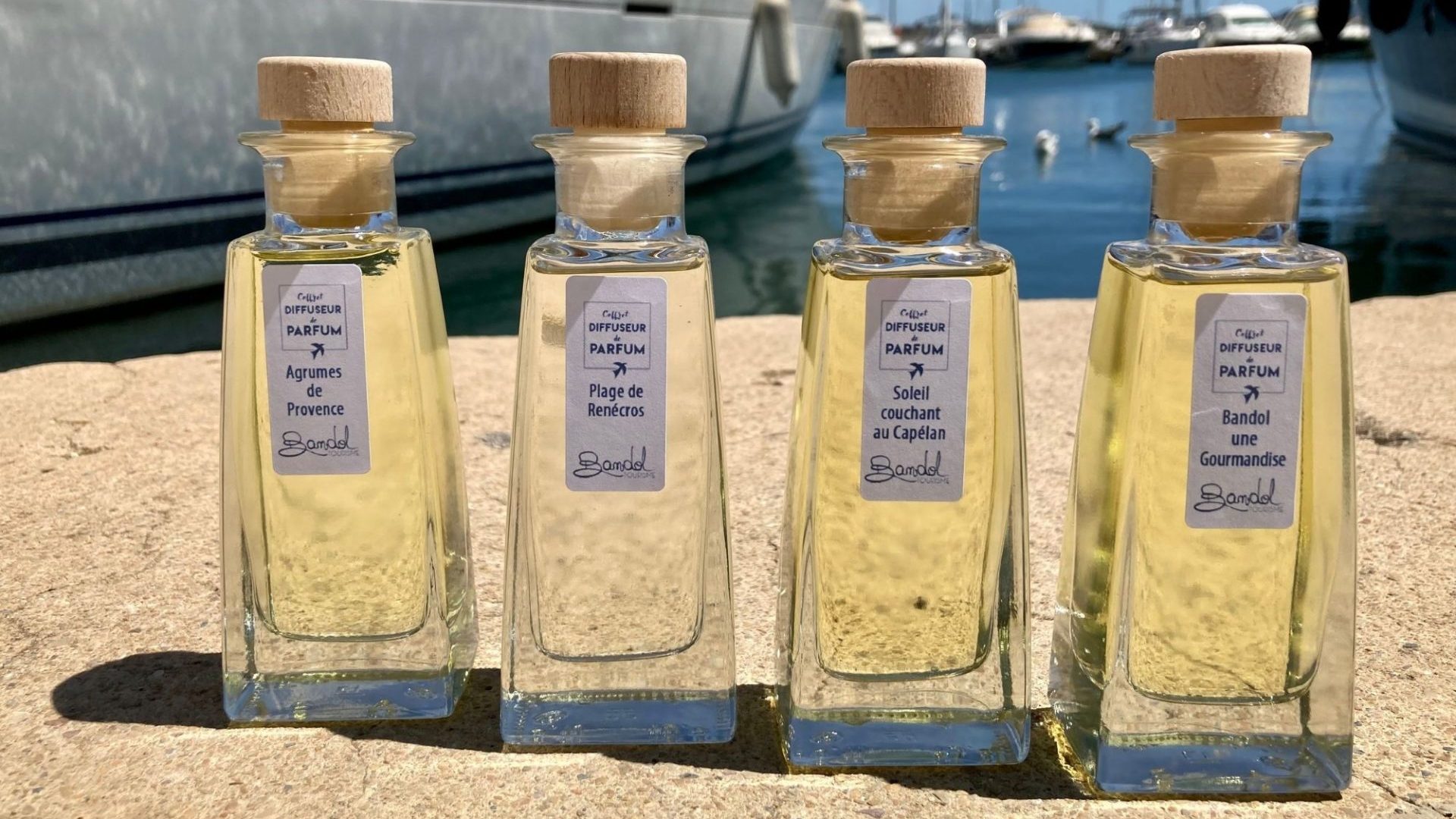 Bandolais perfumes
It is in this desire to promote the local economy that Bandol Tourisme has joined forces with Couleur Safran to develop home fragrances corresponding to the emblematic places of the city:
Bandol a treat, and its scent of orange blossoms;
Citrus fruits from Provence, and its summer freshness;
Renecros Beach, and its warm notes of an afternoon spent on a fine sandy beach;
Setting sun at Capelin, with sweet and bewitching scents, like a blazing sunset after a day in the mistral.
These 4 perfumes are available for sale at a price of € 22 per unit. Each will be accompanied by a box adorned with one of the illustrations Monsieur Z x Bandol Tourism, a choice.
HOW TO ORDER ?
It could not be easier, Click here :