Provence of scents and colors. It is she who produces the thousand and one flavors of herbs, fruits and vegetables that float along the markets and give flavor to Provençal cuisine. And Bandol is no exception. Discover our markets.
The daily market
Place de la Liberté, 8 a.m. / 13 ​​p.m.
Early morning, when the alleys are still calm and the sun not quite up, a ballet takes place every day on the square of the town hall. Stands are set up, friendly words are exchanged, wonders take place and odors begin to be felt. The first customers then arrive, most of them used to or curious for others. This is how this seemingly calm square comes to life every morning.
Here you will find everything you will need. Seasonal and local fruits and vegetables, fresh fish, shellfish, cheeses and other local products. But that's not all. The very greedy will also find their account there: fresh pasta stand, local specialties like the famous cade toulonnaise, fresh and sunny dishes prepared every day to delight our taste buds. The choice is endless.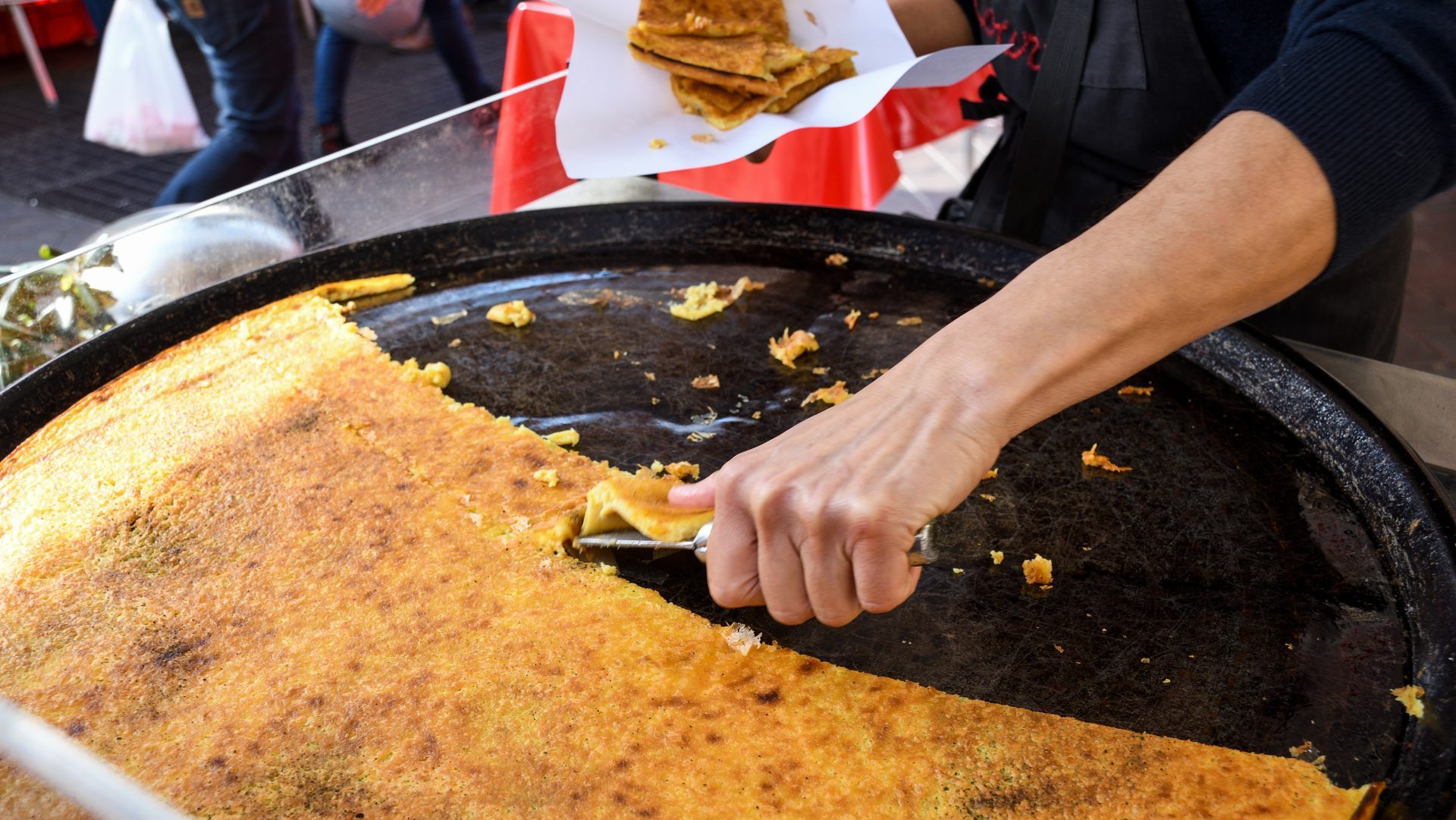 The big market
Tuesday morning, main platform, 8 a.m. / 13 ​​p.m.
Once a week, Tuesday morning, another ballet is being played out. A lot bigger this time! Every week, the port is transformed into a real Provençal market. Colours, smells, pleasure for the eyes and delicacies… all our senses are awakened to fully appreciate the event.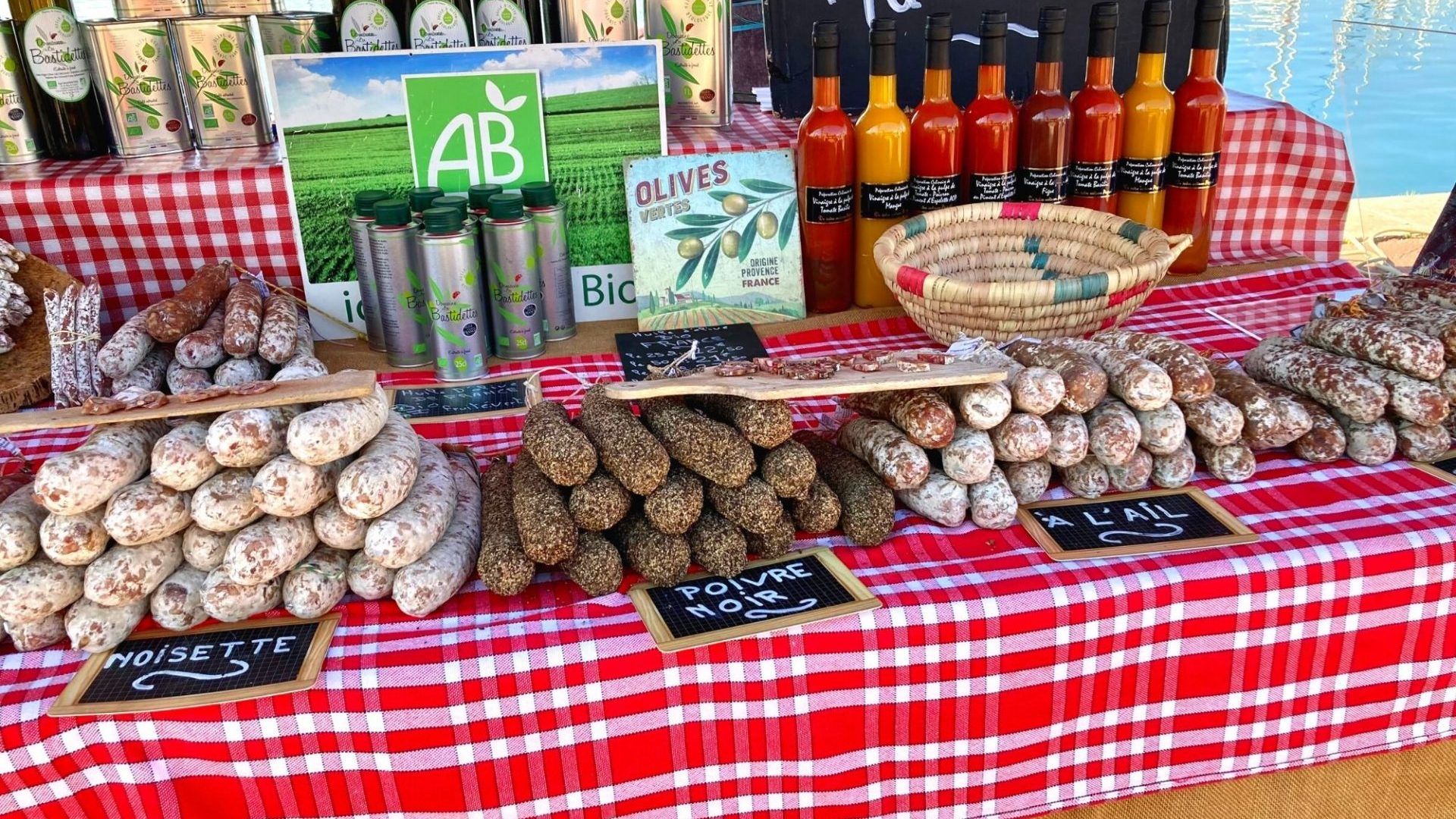 You will obviously find stands of fresh fruit and vegetables, run by the local producers, lover of the land and wishing to share their beautiful work with us. But that's not all. Bandolais fishermen are also present with their treasures just out of the water.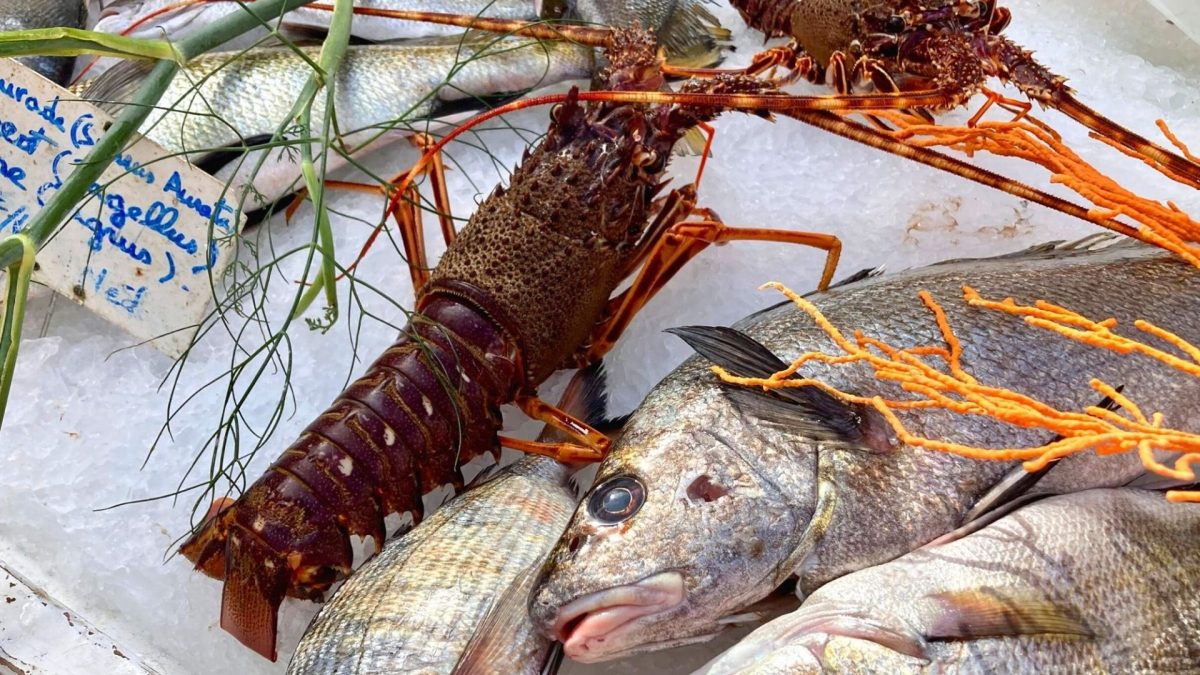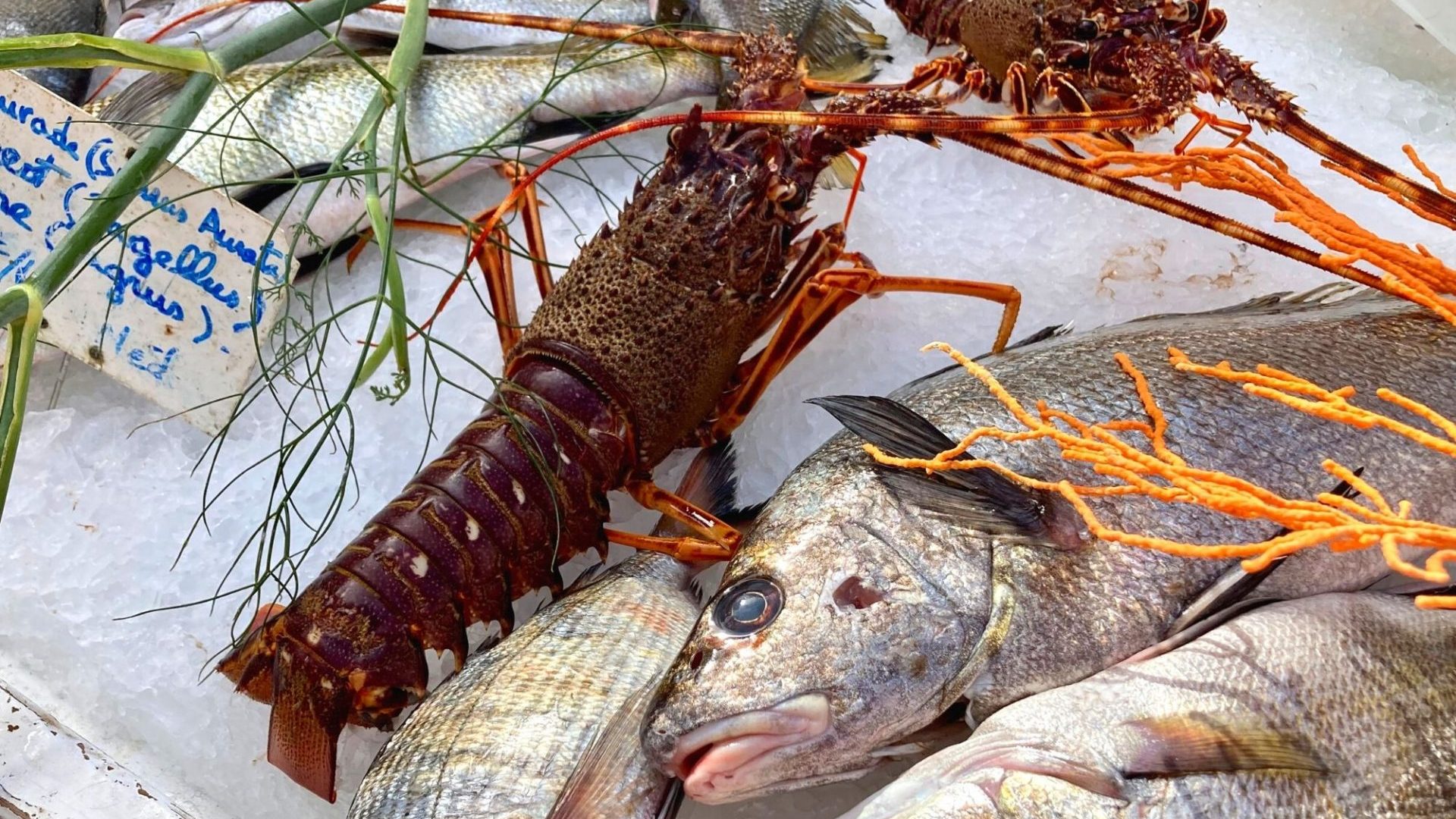 Regional products are also included with honey, olives, olive oils or even breads, pastries and other dishes prepared with love. Other products like clothes, kitchen equipment, tablecloths, jewelry or accessories are also offered by merchants.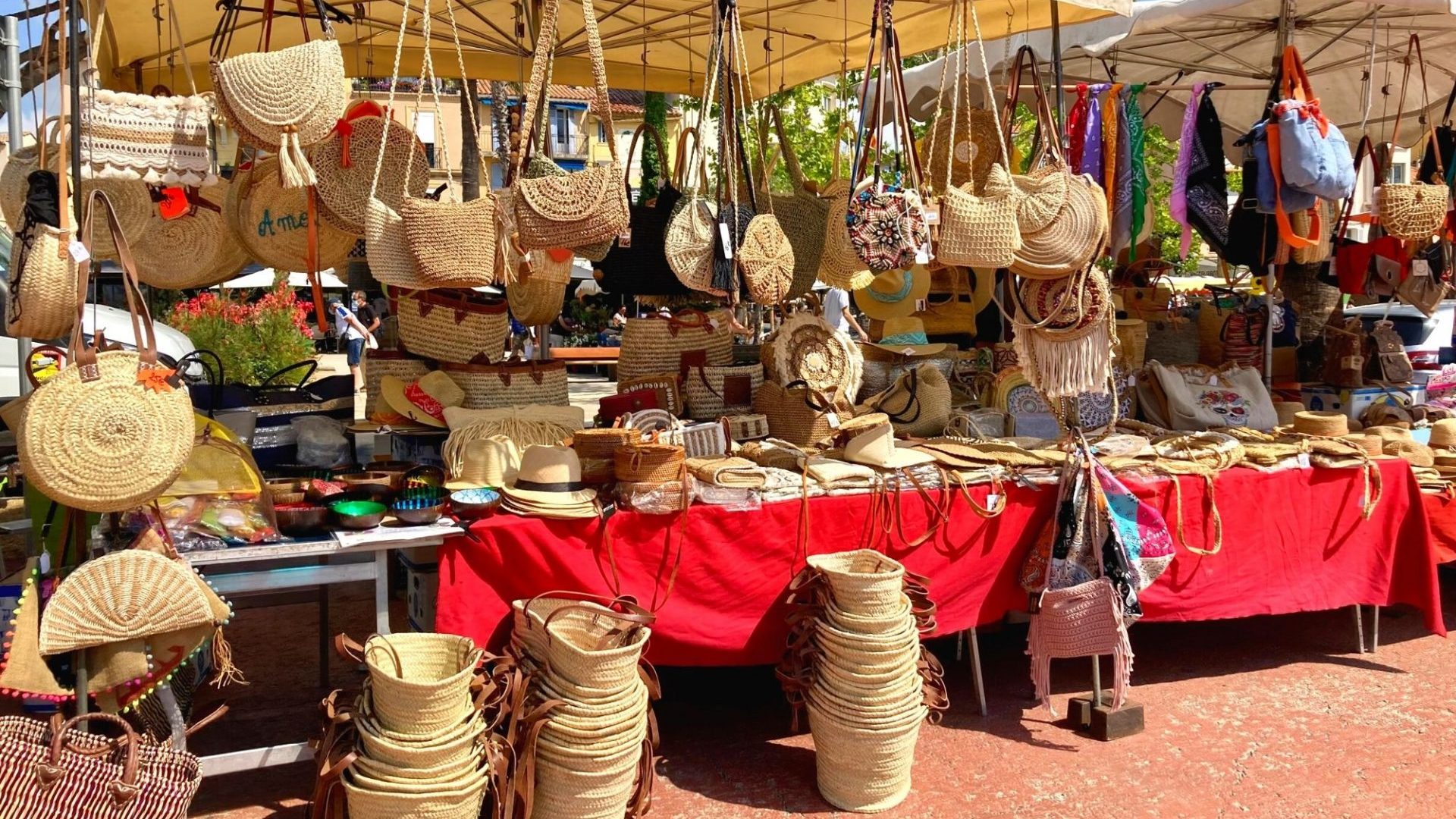 And even if you are not looking for any of this, we assure you that simply stroll among these beautiful colorful stands, will immediately immerse you in a southern atmosphere that you will not want to leave.
The night market
From July 1 to September 10, on the main quay, from 19 p.m. to 1 a.m. (from 18 p.m. to 22 p.m. from September 1)
Every season, when the days get longer and more pleasant temperatures, a night market is held every evening, on Harbour. Here, no fruit or vegetable and even less fish but a designer village.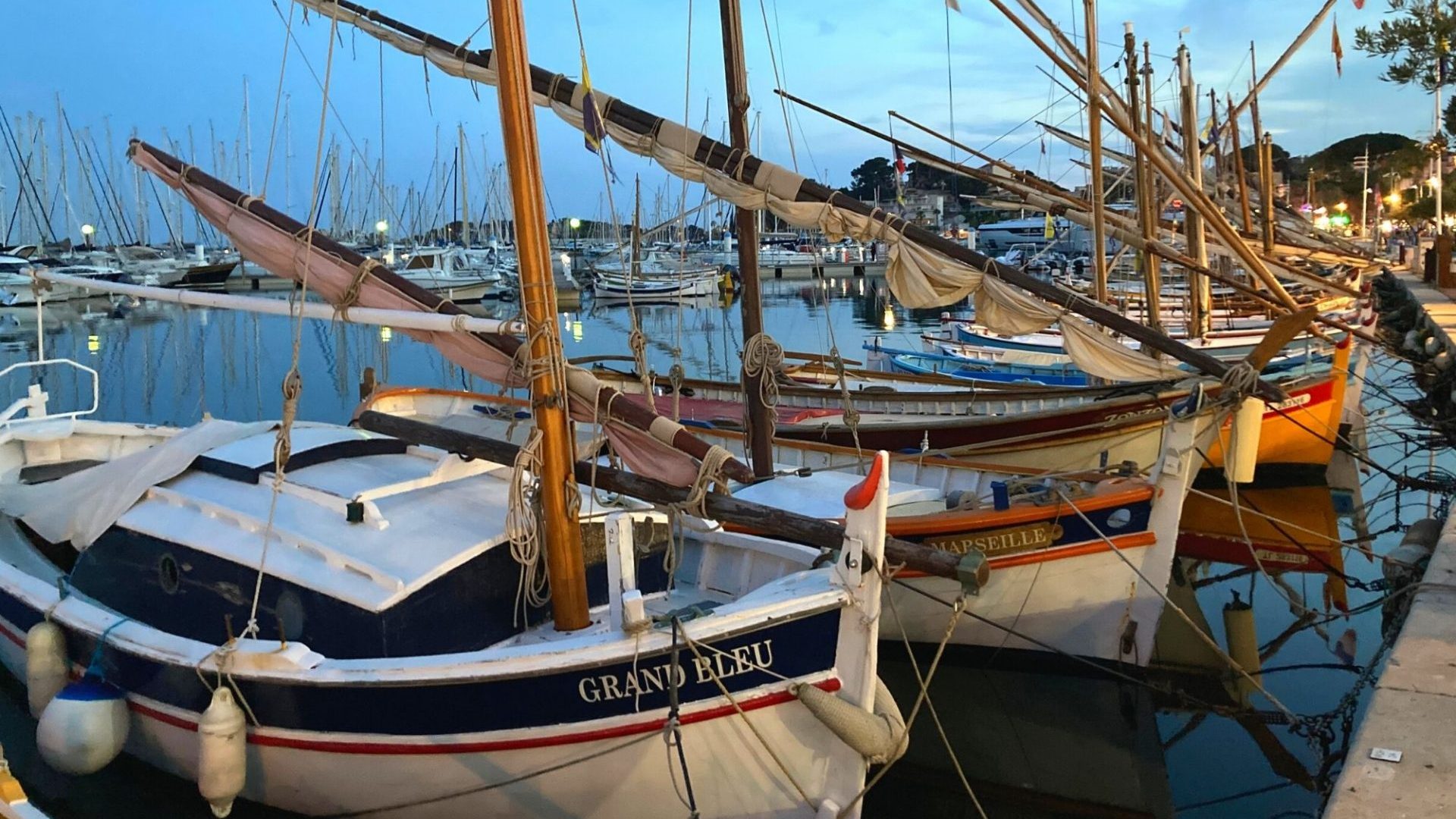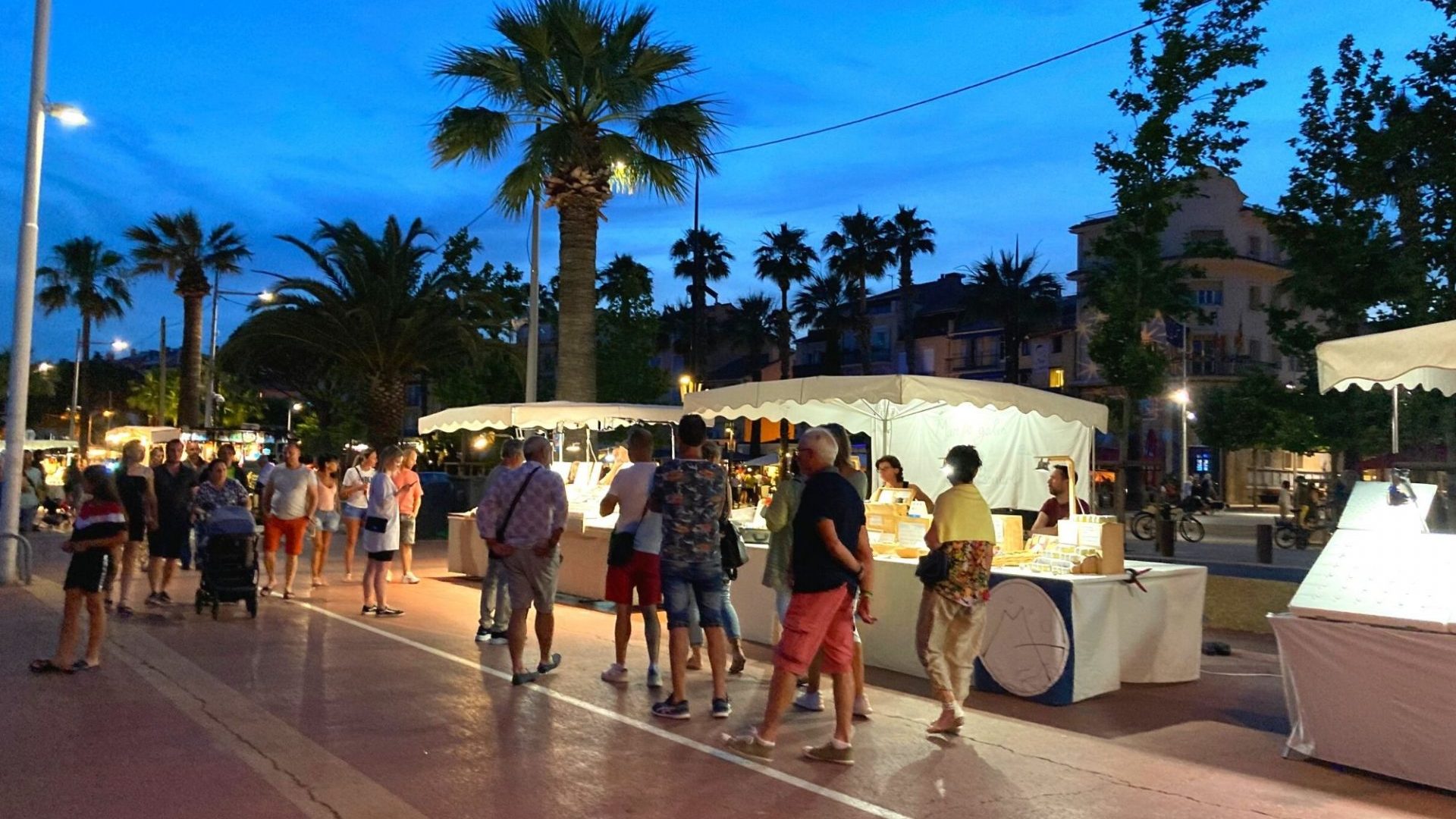 After an outdoor dinner, in one of the restaurants of the city, we invite you to come and stroll here, in the middle of the stalls, and thus enjoy the sweetness of the evening. As you progress, discover the work of local artisans through jewelry, paintings, ceramics and other original creations. Enjoy the colors and the spectacle of this beautiful night market by the sea.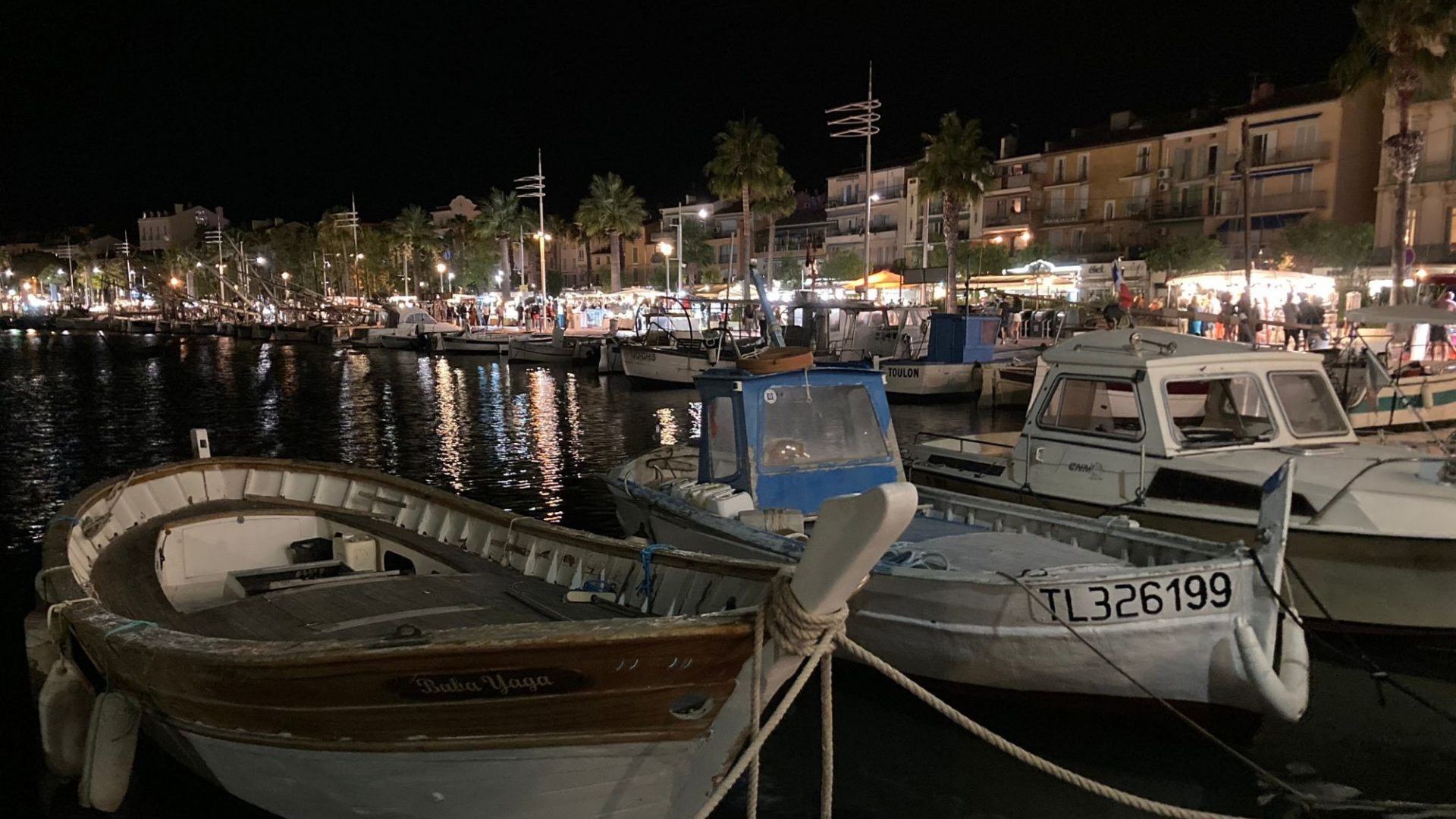 WHAT ARE THE MARKETS FOR Bandol?
In Bandol we have 3 markets:
- The daily : on Place de la Liberté (Place de la Mairie), from 9 a.m. to 13 p.m.;
- weekly : Tuesday, on the main quay, from 8 a.m. to 13 p.m.;
- The nocturnal : in summer only, on the main quay, from 19 p.m.

To know the market days of the surrounding villages, download the market guide.