Imagine a thalassotherapy with a direct view of a magnificent cove of fine sand. And you, having a massage and enjoying a spa. The only backdrop: the Mediterranean, its transparent waters and its infinite horizon. What if we told you that this pretty dream can come true?
Thalassotherapy: the origins of Bandol
Bandol is known for its marina, Its fishermen, Its wines, but also, and that we know less, for its thalassotherapy. Indeed, in its history, the city has become a Mediterranean spa resort. Maybe our zenitude and our sweetness of life come from there after all.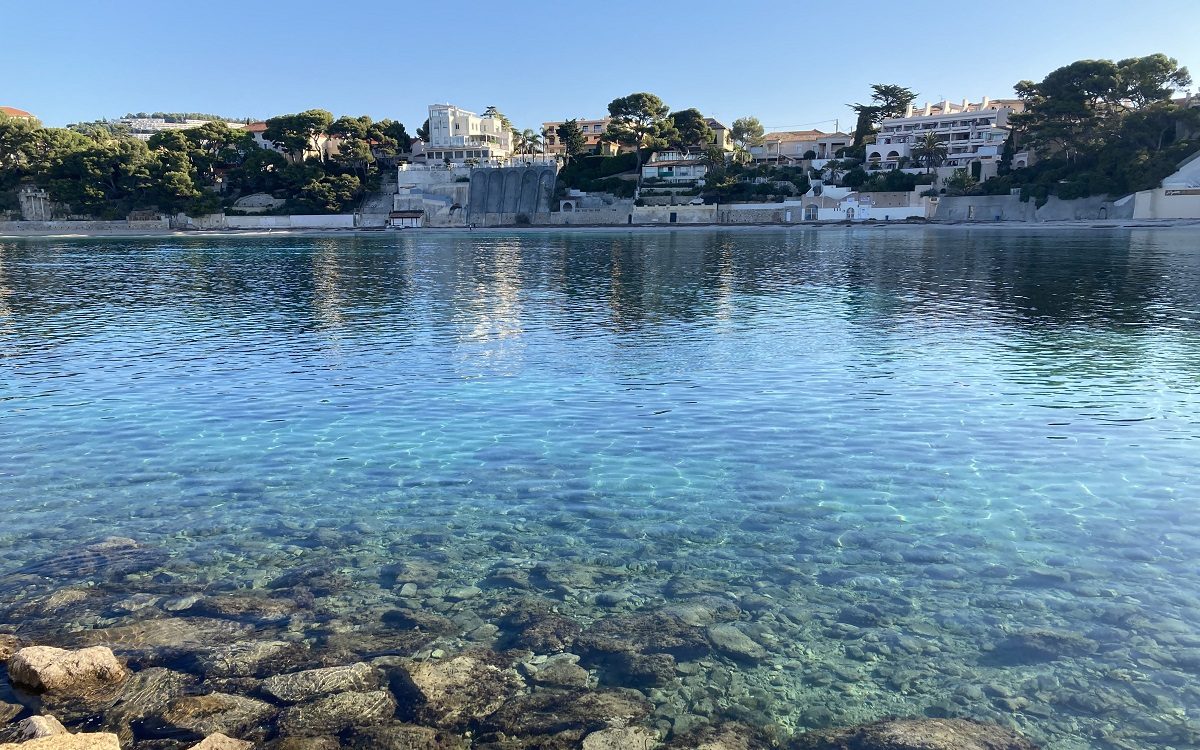 Still, Bandol has in its heart a very beautiful establishment …
The Thalassotherapy center & Thalazur Spa
En plein downtown, just behind the tourist office, Is the Ile Rousse Thalazur hotel ***** Bandol. The latter has 55 spacious rooms and 12 suites. Each is bathed in light and benefits from great comfort and tasteful decoration combining contemporary and mineral style.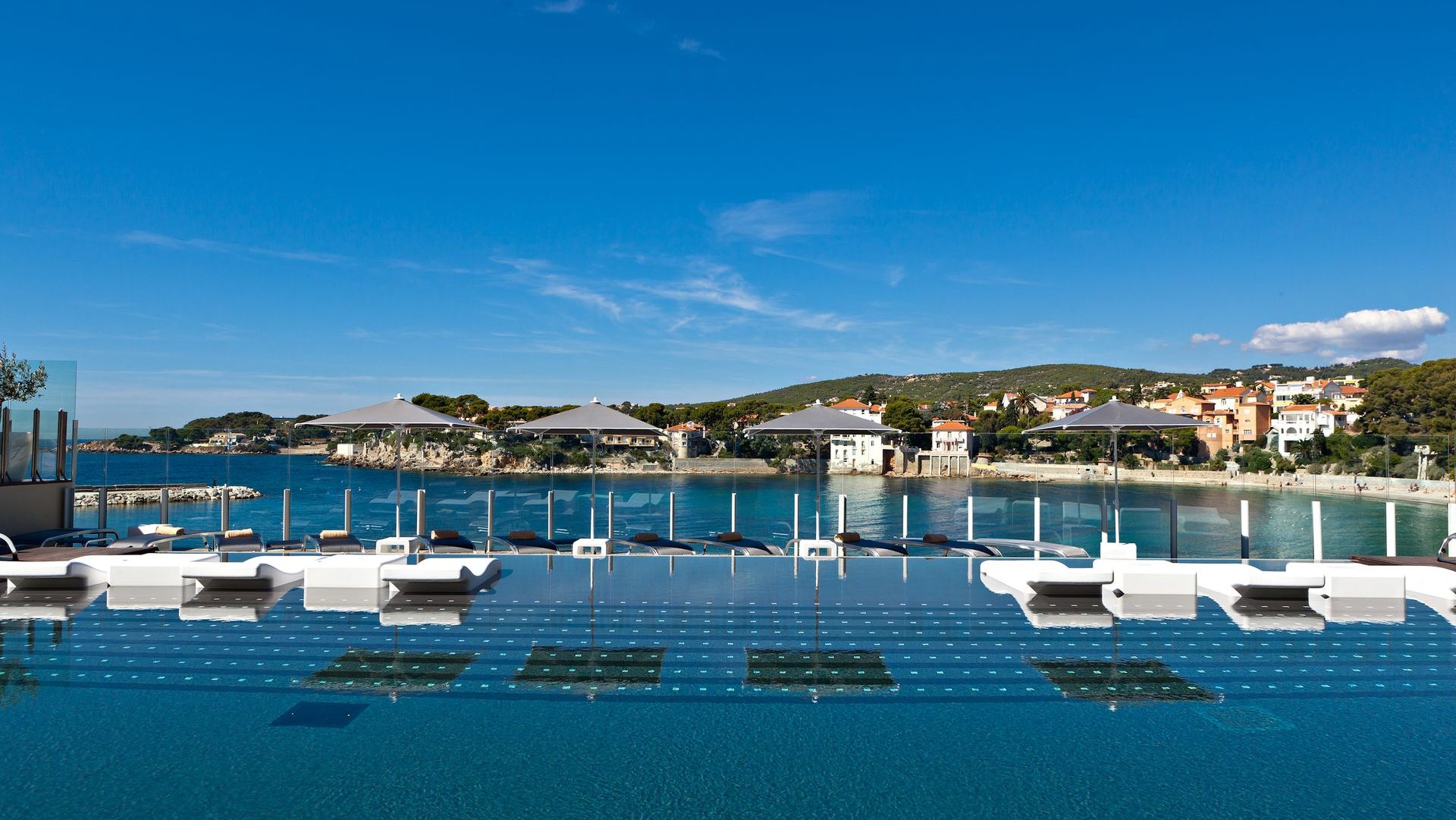 This charming hotel, has the center of Thalassotherapy & Spa Thalazur. This one has a 80m2 marine course a swimming pools seawater interior heated at 32 ° c and equipped with swan necks, jets, whirlpools, jacuzzi, sauna et hammam. It offers a wide range of cures and treatments, à la carte or in package, with or without accommodation. A unique moment in a place dedicated to relaxation, well-being and energy recharging. The year-round heated seawater infinity pool overlooks the clear waters of the bay.
In addition to thalassotherapy, the hotel also offers a gourmet restaurant, starred in the Michelin Guide 2019, " Les Oliviers". The Chef offers a contemporary kitchen inspired by Mediterranean products. 2 beach restaurants complete this offer: " Gulet "And the" Petit Navire ", with deckchairs for hire.
Luxury hotel, thalassotherapy center in a magical setting and starred restaurant ... everything is at your disposal in one place to facilitate your stay and make it as peaceful as possible.
new: treatment inspired by watsu
Discover the ephemeral novelty of the Thalazur center in Bandol ...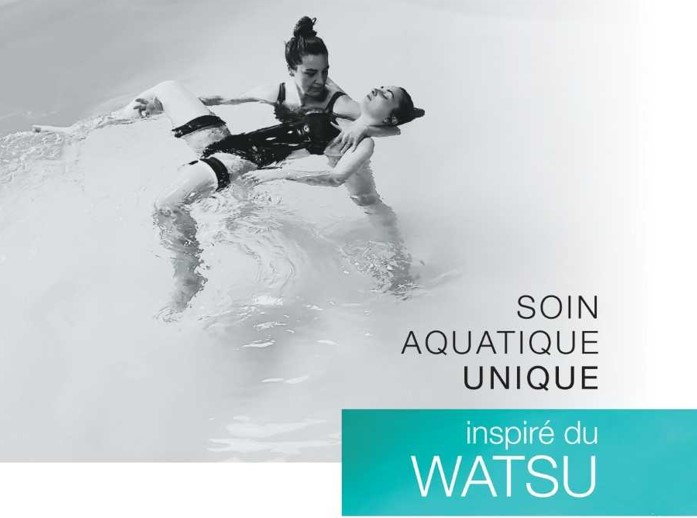 This aquatic treatment combines the benefits of seawater and your body's natural movements for deep relaxation and self-connection.
A timeless moment when you let yourself be carried away. You will experience an alternation of slow and fast movements, stretching, rocking and other gestures adapted to your needs of the moment.
Duration: 1 hour / €120. Information and reservations on 04 94 29 33 05.