As part of the Printemps des Poètes 2023, the tourist office is organizing a competition for verse artists.
The poetry contest is over. Thank you all for your participation ! To discover the big winners, click here.
all to your feathers
For you, words are synonymous with melody and you handle the pen like no one else? Try your luck in the poetry contest of spring and win your activity offered to Bandol. As a bonus: your texts will be read and appreciated by professional writers.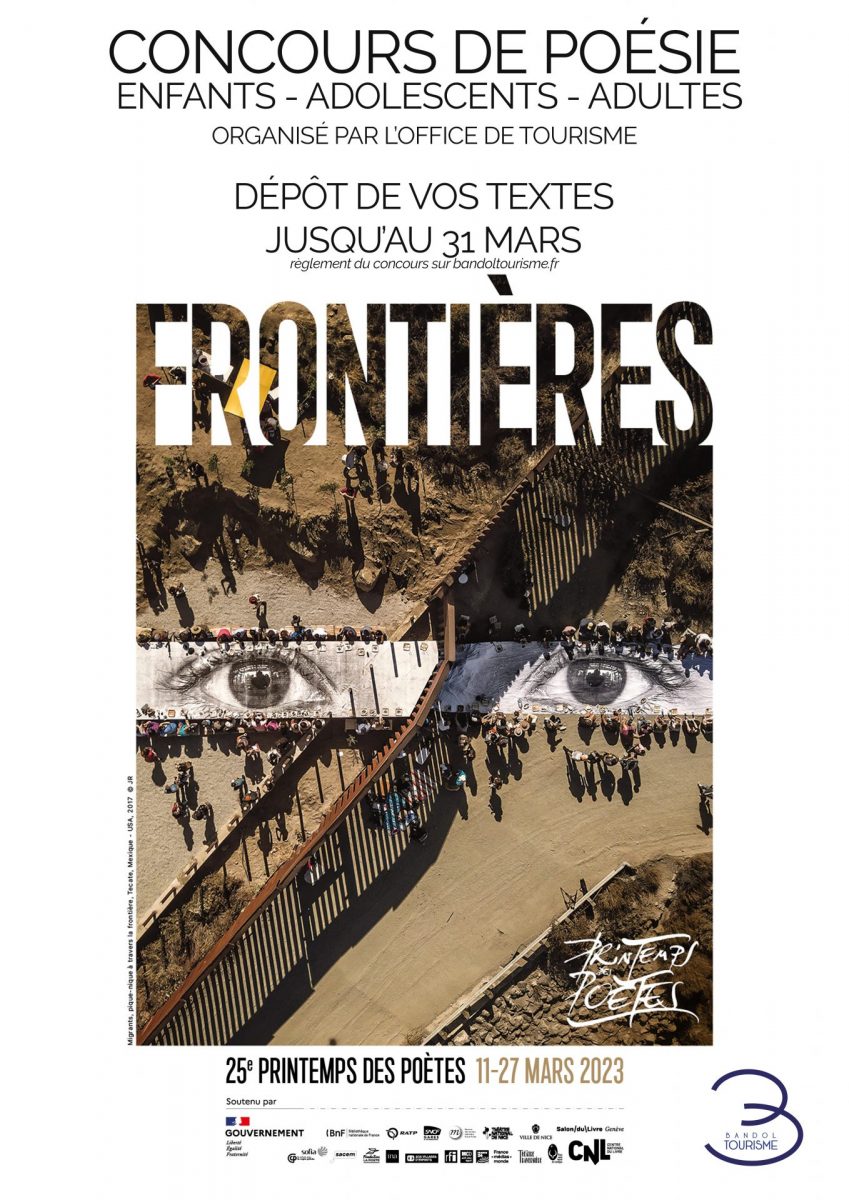 What: poetry contest
Theme: "Borders"
When: March 1-31
Categories: children, teenagers, adults
To be won: 2 leisure vouchers worth €50 and 1 restaurant voucher worth €60
Where to submit my poem: at the tourist office, 3 Allées Alfred Vivien
The "borders" theme
Text written by Sophie Nauleau and taken from the site www.printempsdespoetes.com.
"After L'Ardeur, La Beauté, Le Courage, Le Désir then L'Éphémère, I had in mind a free and whimsical title. Not necessarily magical, but unequivocal or ferocious. A word that appeals to bliss and the imagination. Until the war tragedy falls on Ukraine. May the history of borders, conflicts and territories return to padlock our consciences. Torment our minds.
But borders are not only geopolitical or armed. Not just a murderous stake. Nor a fortified front line. There are even some that we never stop crossing, from dawn to midnight, from childhood to tomorrow, from visible to hidden, from death to life, from reality to poetry. It is this beyond the borders that it is time to question, this world which brings together, astonishes, disorients, more than it separates. These limits that we must constantly push back. This danger that we must ward off.
From yesteryear to today, and to tomorrow already. The fear and emotion that Jean Genet felt when crossing borders. The clever malice of Gilles Lapouge: "borders, I love them and I hate them". The length of view of Michel Butor who, having a taste for places, voluntarily lived "Away" or "At the border", explaining: "Crossing borders helps me to see". So let's see there, beyond words, demarcations and ready-made thoughts, where words open up space. Override the dotted lines of the cards. Where the being and the soul in motion prevail over the flatness of the planispheres. »
More information on the Spring of Poets 2023, Click here :