For several years, in autumn, the Bandol boat show has been held. This takes place largely on the main quay of the city. In large part, because very often, good surprises are to be expected…
organizers
It is the association KIWANIS Bandol - Sanary - South Sainte Baume, who for 3 years now, organizes this beautiful highlight. To find out more about this association, this is where it happens:
What to do ? What to see?
That you are yachting enthusiast, future buyer or simply in love with our beautiful Mediterranean, you will inevitably find your happiness at this show.
Purchase / sale of boats
For a weekend, the port of Bandol is transformed into a nautical concession ! And it's Locate, concessionaire of motor boats, who has the keys. Boat sales used or new, motor tires, rigid or semi-rigid, houseboats… make your dream come true.
animations
In addition to being able to stroll through the aisles of the show, you can also attend rescue demonstrations. Thus, the MCSA, Masters-Dogs Aquatic Rescuers and the SNSM, National Society for Rescue at Sea will be in the game.
Personalized conferences on seafaring trades will also be at the rendezvous as well as a show given by a famous navigator.
when is the next date?
RDV du 5 8 octobre au 2023, On the port of the city, for the new edition of the Salon Nautik.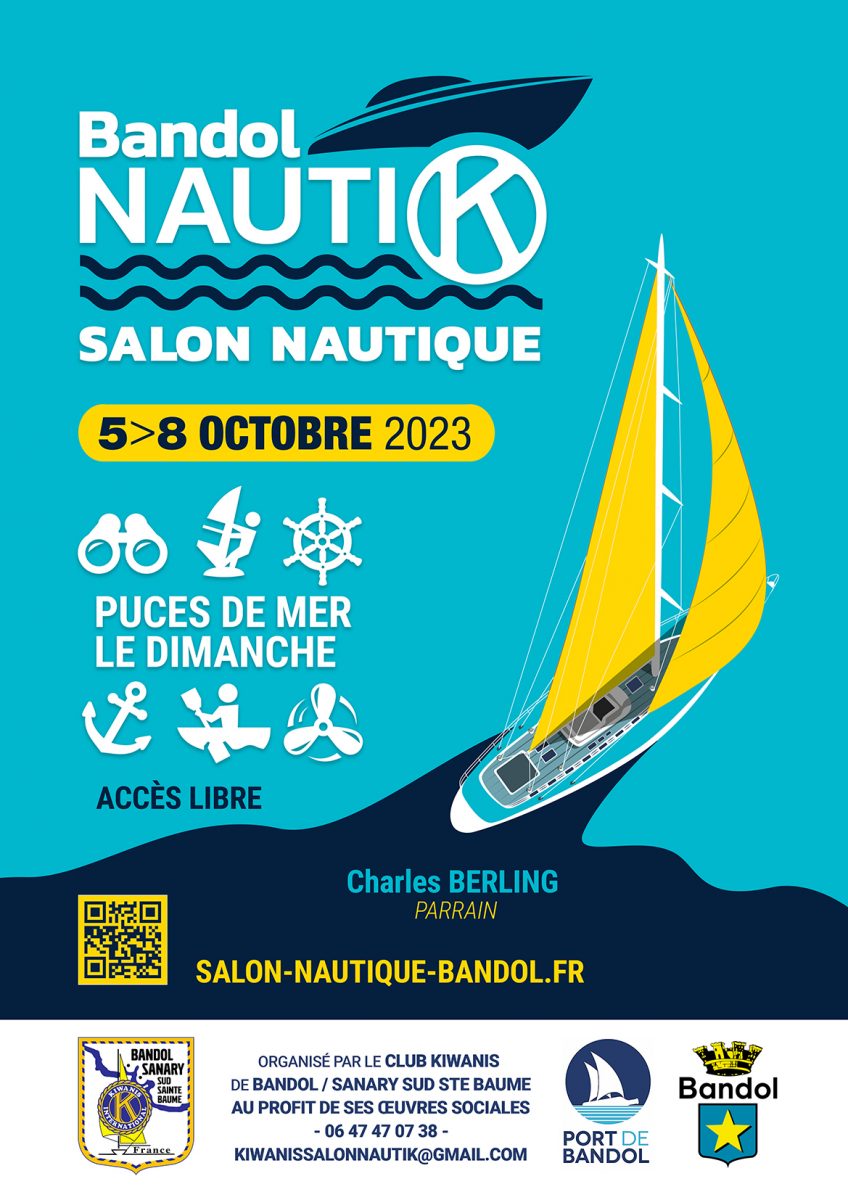 More information
If you want find out more about the next edition of the Salon Nautique de Bandol, direction the dedicated site: