The association of Wines of Bandol organizes the famous Bandol Wine Weekend every year. The opportunity to discover or rediscover the work of producers.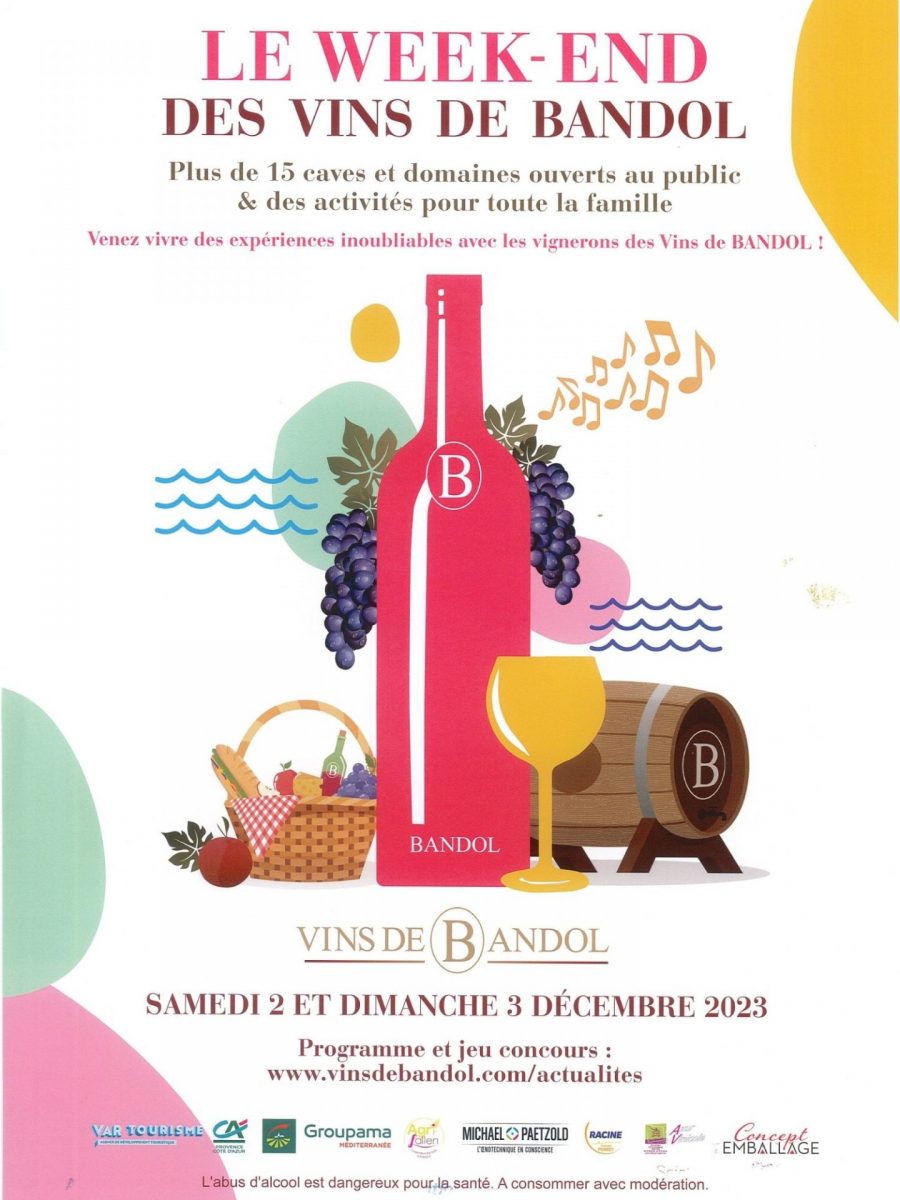 Uncover the secrets of EXCEPTIONAL wines
During this weekend, the winegrowers of Wines of Bandol welcome you to their cellars and estates to offer you unforgettable experiences (tastings, cellar visit, oenology workshop, hikes, food and wine pairings, workshops, etc.).
A great competition game is also on the following principle: 1 activity in 3 different areas / cellars = 1 gift !
For discover the whole program and the different activities offered by the domains, you just have to click here:
However, it should be remembered that alcohol abuse is dangerous for your health and moderation is essential.